Yogita Warde - An Author with Impeccable Thoughts and Vision
Welcome
Hi there and welcome to my website.
The growing modern world is making people do whatever they want. The value of writing has been given top priority in educating people. Yogita Warde, a well-known author, and tremendous human being is gaining much fame due to her writing skills. A woman who encourages people to do better in their lives. She believes in the power of words. Destiny has already decided to award her with a successful writing career. Since her childhood, she got deeply fascinated by writers and authors. The author is from Madhya Pradesh, also known as the heart of India. A simple girl with a big dream from Shujalpur, a village in Madhya Pradesh. Now, the author is known globally for her achievements.  One of her masterpieces Saahi & Sudheer highlights the love story of two different people. It is a beautiful love story between an artist and a writer.
A Beginning Saahi and Sudheer
Saahi and Sudheer is a novel based on friendship, attraction, and love.
Saahi and Sudheer is a novel based on friendship, attraction, and love. Novel realates all generations with their time, life and story, A cute story in which Saahi and Sudheer were childhood friends, Sudheer was an artist and Saahi was a writer.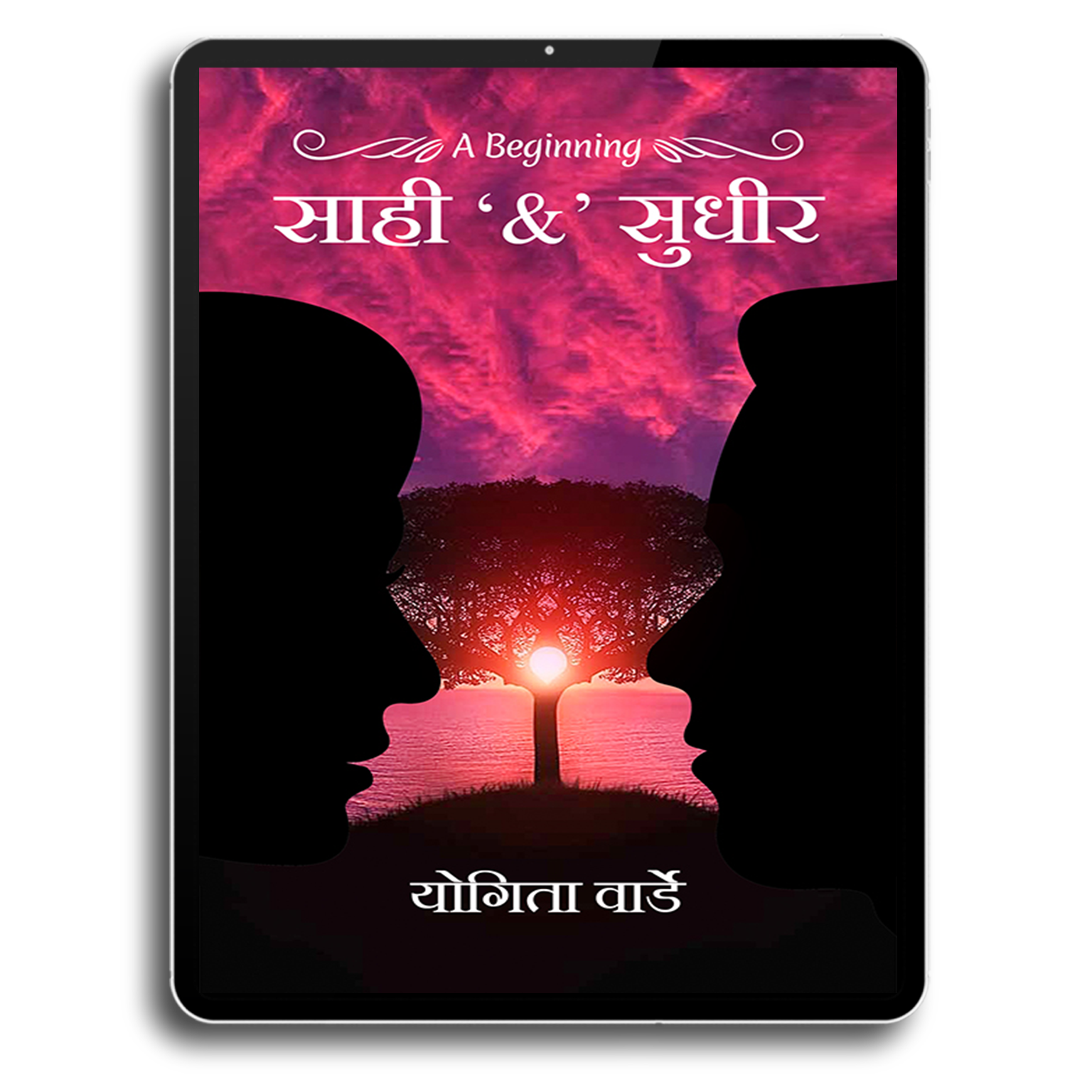 "Cooker Ki Seeti" is a compilation of 6 plays which are based on lockdown.
Saahi '&' Sudheer is a novel based on love, friendship, and attraction. This book resonates with the people of all generations.
The story of 'Diya' is inspired by true incidents. The story discloses the all ritual of society, which we have to follow without any objection.
This book contains a collection of inspirational true stories. The postcard "every life has lesson" is the idea of ​​making this book.
I have read very few hindi novels. This is aA story of friendship, blossoming childhood love, relationship growth, and separation. Sudheer is a shy and introverted boy keeping only to himself with no friends until he meets sahi. Sahi who is the exact opposite of Sudheer is friendly, outgoing, and approachable. She immediately becomes Sudheer's friend and supports him to be a version of himself. Amid this blooming friendship, a very strange feeling blossoms. The story is written in Hindi and has a touch of poetry, which makes the story more expressive. The characters shown in the book are very human-like, their feeling and behavior were very much relatable. The conversation between the characters is a lot like how we do on an everyday basis. The only problem felt was that the story has some sudden shifts from past to future and the ending seemed a bit rushed. Worth your time and reading.
Read this book few days back, and I simply adore it so much. The way the first chapter was written, it can keep you hooked throughout the book. I also appreciate the language of the book as it is written in conversational hindi language. Therefore it can be read even by a non hindi reader. The magnitude of the book is short, therefore I could read it completely in a single sitting. The 2 characters, साही and सुधीर are the life and soul of this book. And the journey of their love is beautiful, full of innocence and truth. Only I found that plot could be even more strong. But then this is debut book of the author. I wish her all the best for next book.
The book, Saahi and Sudheer is the first novel of the writer Yogita Warde, and it is written in the Hindi Language. This is also my first Hindi novel as a reader. And I really love this fiction. The book is all about love and friendship where two children grow together as a friend but when they realize that they are falling in love for each other, life takes a U-turn and they have to separate from each other. The language flow is very beautiful and the writer uses some poems also for making it more beautiful. The cover of the book is very selective and the title of this book is well chosen. Write did a wonderful job with her writing skill and experience of her life. I would like to suggest this one to those book lovers who choose the Hindi language rather than English.